Delighted great-grandmother finally gets her freedom . . .
Jackie, a widow and great grandmother in her sixties, had bought a 3-bed detached bungalow with its own grounds in July 2006. The lender, Northern Rock, was generous to her and advanced £189,000 against a purchase price of £205,000. The payments were fixed at £778 a month, which were affordable at the time, but by April 2010 were causing Jackie a problem. The bungalow, although beautiful, had become expensive to maintain and a little too large to manage. The mortgage was on a 10 year term, with a considerable early repayment penalty, which is due to expire in 2016.
After making considerable improvements to her home, she tried to sell the bungalow over a period of 12 months, with an asking price of £240,000. Unfortunately the few who made reasonable offers had been unable to secure finance and, frustratingly, a number of sales fell through. What made matters worse was that Jackie had already signed a rental agreement for a town centre flat. The double expense was exhausting her savings. Besides that, concerns about security meant Jackie was sleeping in the bungalow at night, with no furniture other than a bed, but living in the flat by day.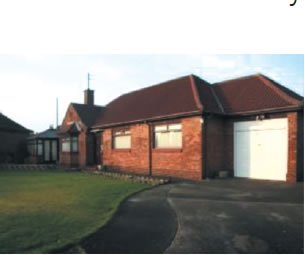 Jackie was unwilling to manage tenants, and did not want the emotional ties that having to make decisions about the property would entail. She was not able to carry the financial burden of possible maintenance issues or void periods, and the market rent was lower than the monthly mortgage, so she would have to subsidise the payments.
Jackie was delighted to accept an exchange of contracts with completion some time before the end of the mortgage term in 2016, but after the early repayment penalty expired. This solution not only allowed her to move on in just 3 weeks, but also meant that she would be able to keep an unexpected and welcome £9,000 on completion.
Having moved on and now free of the monthly mortgage payment, she has been able to stabilise her finances and regain peace of mind. Jackie is now settled in her retirement flat, and is delighted. She recently said this was the best thing that could have happened for her. Although she would have preferred to sell immediately for £240,000, she appreciated that the current market would simply not pay that.
"This has taken all of the stress and worry away! Thank you."